Here a customer Karl wrote me about some efficiency problems he was having with his Keppe Motor Art Deco Fan. This a common problem for some of the early Keppe Motor 4.0 Art Deco Fans. Below are some possible solutions that might help this type of efficiency problem.
Hello,
Can you see this video and tell me why is the consumption irregular and high ?
Is it the same phenomenon with your's motors ?
If i remove the blades, then the consumption is regular !
Kind regards
--
Karl
Solution:
Hello Karl,
There can be a number of reasons why the fan is consuming more then it should. The first thing i would check it the tuning of the optical circuit. Please see attached diagrams for the procedure in case you are not familiar with it. Make sure the Optical Censor is clean and free of dust, dirt and grease.
Secondly the condition of the motor's bearings, are they making noise? Is the motor getting too hot?
Thirdly confirm that all of the components of the circuit are working correctly, if possible.
Yes we have had similar problems with our motors here in Brazil. This is a product that needs and is receiving more development. We are waiting the release of the new line of Keppe Motor Art Deco fans that will include a high quality factory produced Keppe Motor & Circuit.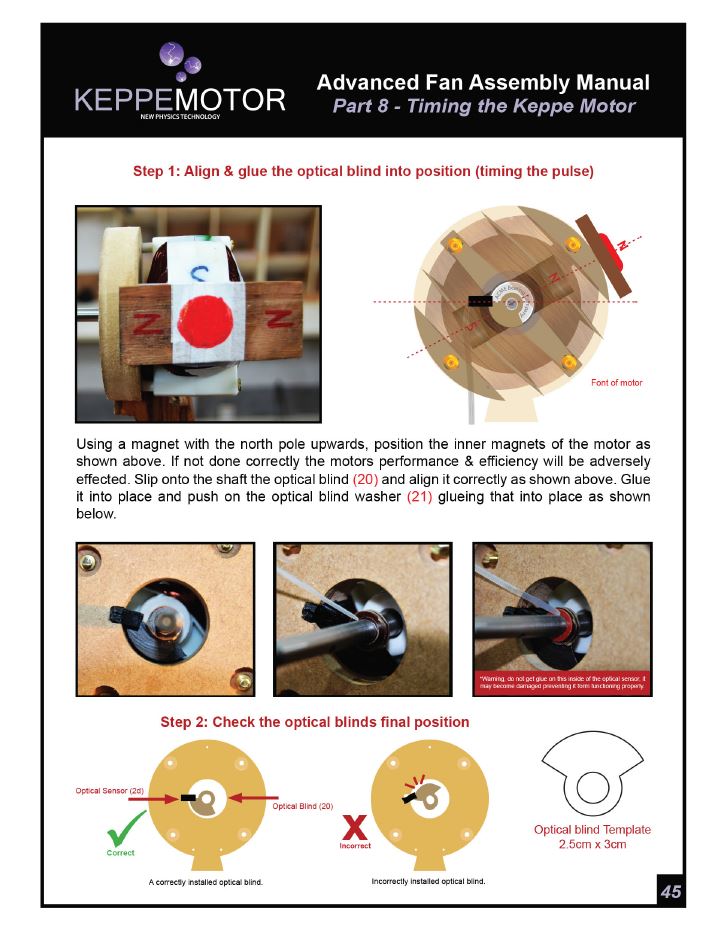 " />